Today I decided to try my hand at making a Falkow file for once, after noticing that I had cards that were not Lawtia or Refess. I was also kinda drunk. My thought process was something like this: Woo! Pretty Rasam! Add more SP! And some returns just for the lulz! Needless to say, the end result didn't look viable in the slightest. Here's what it looked like: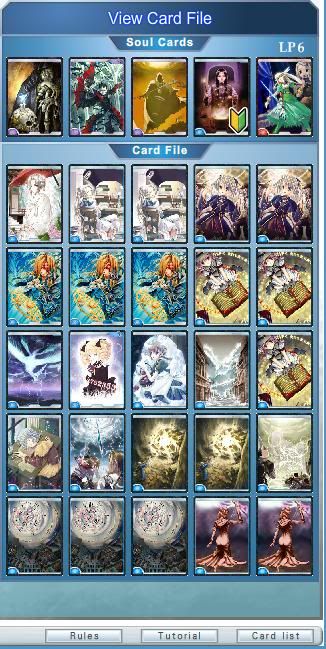 Anyways, after sobering up a bit and playing a few matches with this file, I found that despite the glaringly obvious weaknesses, the file was pretty dang fun to play, and was able to hold up against actual files pretty well. Not rake in huge numbers of wins, but at least not get utterly curb stomped. Anyways, problems and weaknesses:
-Counting multiple copies as different units, there are only 8 units.
-For the first 4 turns or so, I'm only playing grimoires.
-No damage SS. I'm not quite sure what I was thinking when I put War in there...
-Why did I put in Freezing Spears?
-If Rasam is somehow removed early, I end up with a crapton of SP with nothing to use it.
-I don't know what the Lightning Wyvern is doing there...
-Damage grimoires and damage SS can really mess this up.
-A bunch more that I'm sure I missed
Any suggestions are welcome. Any cards that I could get that would make this run much better? Which grimoires should I drop? Any suggestions for soul skills? Any help at all is totally welcome. Just a note, I don't have a huge selection of 4 and 5 stars; the only ones with multiples are Afel(x3) and BKR(x2). Neither really fit into the theme...