Hey guys i just rediscovered Altiel and i need some help.
I have no idea where to restart. I am level 9 and i no longer remember the rules.
I also don't know the cards anymore.
I currently have 2600 Gran, i don't know if thats alot or not, how should i use it to get back into this game?
I have 884 Fm ( no idea what its used for)
39 wins 25 losses.
Where should i start off again to relearn and build a deck?
attached are 2 images of my two current decks.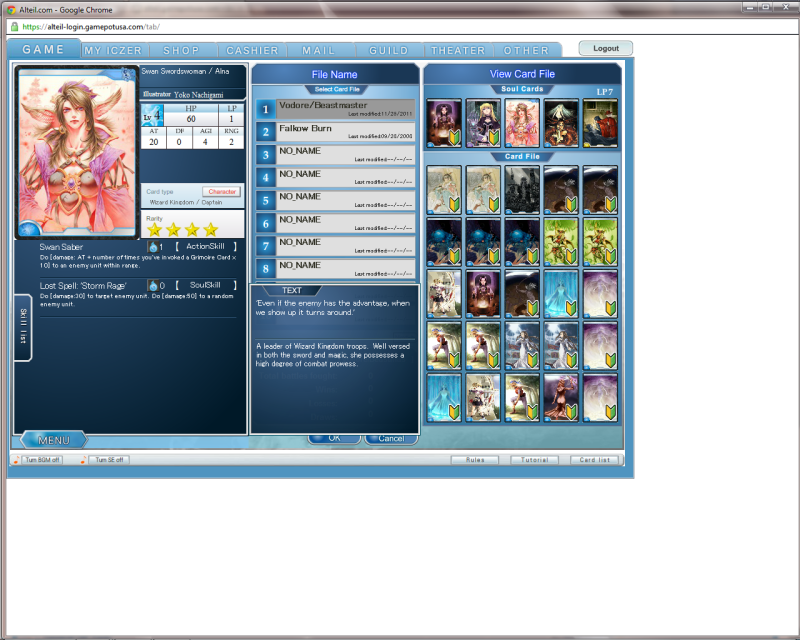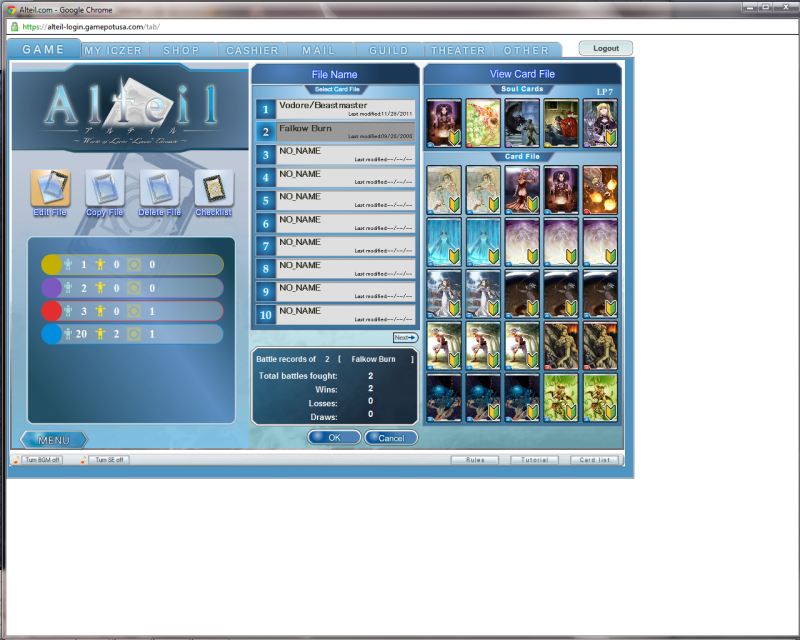 i really would like to get back in but i dont know what to buy or do