So I got bored and decided to make a lvl 2 Falkow rush. After opening my file editor, I realized that I had a lot less lvl 2 Falkow units than I thought. I already got the dark rush prebuilt, so I scratched Lawtia off, and I'm sick of Gowen. I already have a pixy file anyways.
So I decided to make a lvl 2 Refess rush. Here's what it looks like now: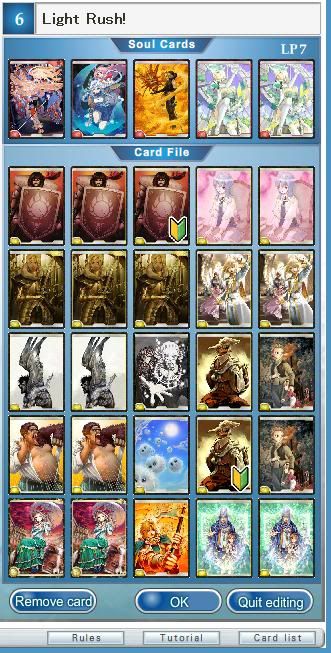 I tried it for a stress test against the serpents NPC and I won with only Fierte going off. However, a real player wouldn't let Annette keep rolling to level 8. A real player would also use stuff like Sweeping Tidal or Cyclone. Anyways, the NPC test showed that the file had some capability, but I'm not entirely sure where else to go with this. Cassowary King, Safira, and Veerlat never really left the file due to the NPC's Elite Fencer, so it ended up mostly as showing that Annette can be scary when left alone.
So what I'm not sure about are the SS, as the file kinda relies on each other, which a the Salamander Soldier SS could mess up, and basically the two right-hand columns. Any help?