Hello guys and girls, I'm Mitsuhide of the fabled variety.
So I've decided to make this guide after losing some hefty cash on Alteil's "SUPER SPHERE LOTTO" shenanigans. This guide in mainly for my own purposes, to remind myself to buy wisely and avoid obvious scams like these. I also wanted to guide beginning spenders on wise spending and decision making, hopefully I can make Alteil a little bit less quit-worthy for them.
I'm not going to rant about Alteil's management problems (One can make that conclusion by looking at all the other threads in this forum
)
What I am going to do is break down theories and concepts about spending that I have discovered over the years playing alteil.
Lets start with a Discussion about VALUE
I'm going to narrow this discussion down to just the value of Alteil cards.
First off, I'm going to talk about
ACTUAL
value. Actual value is the actual real world value of a card, this is probably one of the hardest values to define because of the many variables that may change the value of cards (ei. the randomness variable and prebuilts)
When you spend money on this game, you are given the options of either paying 10 dollars or 20 dollars or more. 10 dollars gets you 1000 gran 20 dollars gets you 2000 gran and so on. So, basically $1 is around 100 gran. Now Alteil prides itself in the fact that it only charges 10 cents per card (because the lotto costs only 10 gran), but you got to remember that you will not be paying a dollar for 10 cards... the payment system only allows you to pay 5 dollars or more. So you will be spending at least 5 dollars if you want to spend money. Now If you buy a pack for 150 gran, which is $1.50, you will be given 5 cards from that set. The rarity of these cards vary greatly, on average you are going to get 4-5 1stars, 2-3 2stars, 0-2 3 stars, Maybe 1 4star, and Maybe 1 5star. If you divide that 1.50 you just spent by 5 (assuming you pulled all 1 stars) each card will be around 30 cents which is 3 gran.
So wait a minute, Mitsuhide... if all cards are valued at least 3 gran and the recycle interface exchanges at least 5 gran for cards, then wouldn't the value just even out?
Technically, you can say that you gained what you wanted from your purchase, but you have to remember that this game is designed to play with cards that work together and cards of the same name (for revivals). Because you will be aiming for certain cards, you will need to spend a lot more to overcome the randomness factor of the card packs. You're not going to recycle all the cards you get to try for another pull, so in order to complete your playset, you will be forced to pay more. So in reality, the
expense
for these cards are actually much greater than their
actual value
. In order to get an essential 3* playset, you will need to spend a lot more money than you would for a playset of 1*s. Also, the pulls aren't going to get better the more you spend, they actually get worse as I will explain in this illustration:
Think of packs and lottos as a hat and cards are numbers in that hat. Some people think that the more you spend, the chances of you getting the card you want gets better. So in their mind, they think that they will simply pull random numbers from the hat, and if they fail to get their number they can try again and pull from the same hat. In actuality, what happens is the numbers you pulled from the hat are replaced back into the hat. So basically, you get the same chance of pulling the number you want as you did when you started pulling numbers.
So basically, the actual value of the cards is hard to determine, this is because of alteil's random generators. Every time you spend money to try pulling again, the
actual value
of the cards you pull go up, while their
recycle value
stay the same. Obviously, the rarer the card, the higher the actual value. Sometimes 3* cards are EXPONENTIALLY more valuable than 1*s. It is highly possible that the 3* you want will cost you around 60 dollars to acquire not to mention the playset.
Recycle Value
Recycle value is basically the amount of gran you get back when you recycle a card. Unlike actual value, recycle value is set and unchangeable. 1* is 5 gran, 3* is 30 gran, etc. Now I mentioned before how the random generator greatly increases the
actual value
of a certain card so chances are the actual value is greater than the static Recycle value. So most pros here in alteil look down upon recycle and consider it an unproductive move. However, when you purchase cards, there will be times where you HAVE to recycle. Like when you have 4 of the same card. In that case, you are forced to surrender the actual value of the card you pulled in order to somehow reimburse yourself. So that 4* card you paid 20 dollars for will now cost 1.50 cents. As you get more and more cards, the chances of you getting 4 of the same card gets higher and higher. So you will often be forced to keep surrendering the actual value of the card in order to get it's recycling value back. Cards that are the fourth of something in a playset has no
Play Value
and therefore the only logical decision (because alteil has no trading or selling interface) is to surrender the investment to the set value of the card. So putting the all the variables together, it is obvious that the more you pay, the more money you are losing because of getting 4 of the same card. This concept I will call
Cumulative Value Loss
. The money you paid for will never be returned to you, and if you were forced to recycle a lot of cards, you would have ended up with almost nothing back.
Cumulative Value Loss
is the main problem in alteil's economy and is one of the reasons why the game is so expensive.
Play Value
Play value is the value of a card in terms of usability. Metagame cards will have a very high play value, Older cards usually have very low play value. A 4th card in a playset will have absolutely zero play value.
The reason why people pay for this game is to receive cards with high play value. If the spender thinks that the play value of the card is higher than their potential expense, they will ignore actual value in order to get the card with the high play value. If the spender gets a card with a very low play value (ei. Kraken) they will probably recycle it in order to reimburse themselves. Like actual value, there are many variables that can affect Play Value of cards. If a card has been nerfed or has been challenged by a more usable card, its play value goes down. If a card has been buffed or has received support from new sets, the play value goes up. Recycling a card also surrender's the card's Play Value for it's Recycle value. So basically when you recycle something, be sure the card is completely useless and you don't live to regret it later on. My usual suggestion is not to recycle at all, but there will be times when you get that dreaded 4th copy and you will be forced to take the measly recycle value, and thus Cumulative Value Loss occurs once more.
Now that we discussed the three value of cards as well as the Cumulative Value Loss Theory, we can move on to actual spending decisions.
Before you start spending, plan out how much you want to spend and which merchandise benefits you the most.
It is a big mistake to decide based on your file. Think beyond your file and try to buy merchandise that can open you up to new file concepts or help you complete other files you are constructing. NEVER be biased about sphere, there are good cards that belong to spheres that you do not specialize in. Think of merchandise with cards that have the most play value for you. If you only see 1 card you are interested in in a certain pack or lotto, then its probably not a good idea to risk it. If the pack has plenty cards you might be interested in having, then plan on buying some of the same pack. There is a card list in the main page of the Alteil website, and you can filter out cards by packs if you are interested to see what is possible when buying a certain pack.
Now plan out how much you want to spend. I made this illustrated chart on what you would miss out if you spend this much on this game:
10 dollars:
food clothes etc.
week of bus money
Gas money
Two of these:
First Ed Black Rose
The Dark World Yugioh Structure deck.
A game controller.
20 dollars:
a bunch of 20 dollar games out there :O
50 dollars: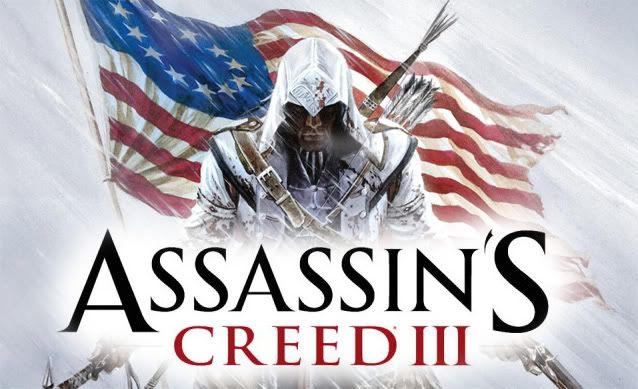 Actually, assassin creed 3 can be bought for less lol
So now that you've calmed down, you can think about what you're going to miss out when you spend a certain amount of money. Look at ads of your favorite real world items and calm down from alteil. If you feel like it is worth buying alteil cards after seeing ads for your favorite items, then by all means go for it. If not save your money. There are also good alteil deals out there that i will mention in my next installment.
Now sunbun got ahead of me and mentioned Prebuilts and EX cards.
The reason why we lose money is because of the random factor that leads to cumulative value loss.
The more random a merchandise is, the more expensive the card you are looking for will be.
The cool thing about Prebuilts and EX is that you are guaranteed cards. You aren't hassled by dumb random generators and will be less likely to experience forced recycling.
So if you are going to spend money, spend money on things that are guaranteed a certain card. That way you will get what you paid for.
These are things you look out for:
-Prebuilts
-EX cards
-Seasonals (just because they are a limited card pool of mostly useful cards... plus they look awsome)
-Tournaments and Point card events (events that guarantee point cards are always good)
Things you should avoid:
-Any type of lotto - I dont care how boosted it is or how many good cards in it, lottos are usually a bad idea. Since lottos usually include cards from older sets, you are likely to encounter cards with very low play value. Also, lotto's card pool is way too broad, and one must try it a billion times to get playsets of cards. The regular lottery gets more and more inconsistent over time as more and more cards are introduced. The chances of getting one specific card will get lower and lower exponentially over time.
-Packs- I'm partial about packs. I've received many of my favorite cards in packs. Thing about packs is that it isn't for casual spenders. If you don't have a job, try and avoid spending on packs. Also if you have most of the cards in the pack already except the rare cards, DO NOT buy any more packs for that one rare card... you'll end up recycling the money you just paid because of 4th copies.
-Avatar Items/Potions/Partners - If you like them, then fine... but competitively speaking, you wont benefit much from them for their price. If you wanna customize avatars, go play gaia online.
LAST NOTE:
Because Alteil refuses to allow any form of trading and selling (which I still don't understand) spending any money on this game at all is a bad idea. This is because if you decide to buy cards, it will be impossible to get back the actual value of the cards you bought. For example, Folrart guardian is a pretty decent card, but its a 1*. If this game has selling, you would be able to sell that folrart guardian for more than it's recycle value and closer to it's play value. But since this game does NOT have a multiplayer economy, you are stuck wih all the cards you got unless you want to lose value. It's not worth it to buy anything at all if you are thinking of moving on from this game. Unlike real cards, the cards of alteil cannot be sold, meaning they are not actually investments. Any money you put in will not be put out unless the satisfaction of playing this game is reward in itself. Good luck on your spending guys, and think hard before you buy!