This Tourney Will be
7/13 at 8:30 Eastern Time
Be at the Training Arena.
Format:
Double elimination:
You have to be defeated twice to be eliminated except in the final match.
Final is best of 1.
That means that the player from the higher bracket does not have an advantage during the final match. It is "winners takes all."

Rules:
You must play a moxy by turn 3 at the latest. that is the only rule.

Banned:
Brave Hero/Dilate (Because there really isnt anything brave about him)
Punishment hole must not be played before turn 4.
Bitter destiny is banned before turn 4
Deaths Embrace before turn 4
Breaking the rules will result in disqualification, no questions asked.
Here is an example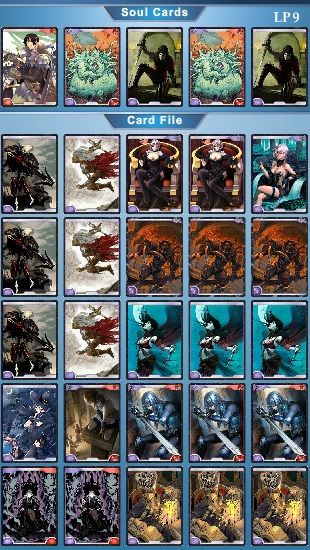 You can have up to 3 files of your choice to use.
5. You may not alter your card files during the tournament. 3 file limit.

Prizes:
TIER 2 (Earned at a Host Score of 50)
1st – 50 Gran, 15 Point Cards
2nd – 15 Point Cards
Runner's Up – 2 Point Cards
Participation Prize – +3 Point Cards
Host - 10 Point Cards and either 100 Gran or a playset of any 1 or 2 star card.
New Option Unlocked: Host may declare this a Nouveau Riche tournament. There is no second place, but Runner's Up is now 2-10th instead of 3-5.
Participants:
JohnJo (approved)
Aoyami
khiruki
randomguy (File Approved)
shadowsketch (file approved)
Kouseo
johndertrihs
Dharmawan
freed
bullrex
jjjzzz (File Approved)
Alternates:
Arydye (file approved)
Kirk21 (file approved)
exist
caeser (file approved)
bakateam (file approved)
Sign Up Procedures:
Assistant: Open
You
MUST
PM your card file to me through the forums, in-game mail, or alteil chat.
If I don't get these files checked, You will be
disqualified.
I require a PICTURE of your card file. please make it not bad quality.

Also, PLEASE WRITE OR POST HERE IF YOU WANT TO SIGN UP BUT DO NOT POST YOUR FILES

FEEL FREE TO ASK ME ANY QUESTIONS IN HERE, CHAT, ETC.
Thanks to Exist for lots of the text.